Week to Wicked: Power Windows
Written by: Mark Houlahan
Photos by: Christian Arriero
Full Article
---

Boyd Coddington uses Electric Life Products in his hotrods, street rods. "Electric Life Products take my custom hotrods to another level" (quote by Boyd). We would like to take this opportunity to thank Electric Life for such great products.
Sincerely,
Duane Meyer
---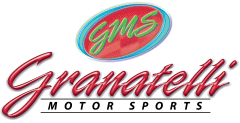 Granatelli Motor Sports has a long history of building project cars for Ford, Chevrolet and other OE manufacturers. We have always trusted Electric-Life for all our keyless entry, power window and custom door modification needs. Recently, while working on an '05 F-150, we had the opportunity to install the Talegator system on the tonneau cover and tailgate. Installation was simple, straightforward and took us about an hour start to finish.
Thanks for a great product,
J.R. Granatelli
Granatelli Motor Sports, Inc.
1000 Yarnell Place
Oxnard , CA 93033-2454
---

When building top of the class hot rods, we turn to Electric-Life because of their quality and durability. The products are simple to install and they perform. We assemble the cars with confidence because Electric-Life allows us to do it worry-free. The products always work and keep working every mile down the road.
Thanks for a great product,
Denny & Mike Terzich
ProRides llc.
2091 Saint Anne Common
North Huntingdon, PA 15642
---